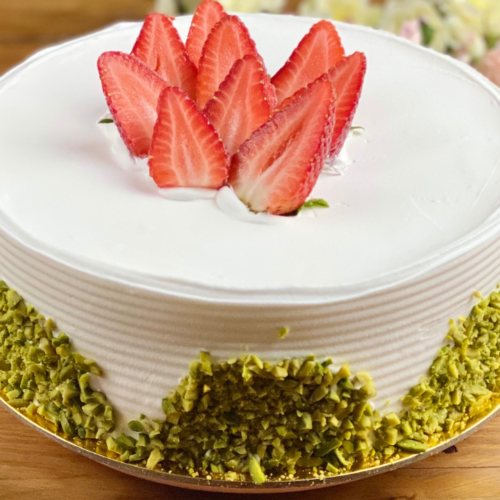 Eggless Sponge Cake
Notes
Ingredients
Vegan margarine, for greasing
250 grams / 9 oz self-raising whole meal flour
2 tsp baking powder
175 grams / 6 oz caster sugar
6 tbsp sunflower oil
225 ml / 8 fl oz water
1 tsp vanilla essence
4 tbsp strawberry or raspberry reduced-sugar spread
Caster sugar, for dusting
0.5 liter Non dairy cream for frosting
Directions
Preheat the oven to 180 degrees Celsius / 350 Farenheit / gas mark4. Grease 2 x 20-cm / 8-inch sandwich tins and line them with baking paper.
Sift the self-raising flour and baking powder into a large mixing bowl, stirring in any bran remaining in the sieve. Stir in the caster sugar.
Pour in the sunflower oil, water and vanilla essence. Mix well with a wooden spoon for about 1 minute until the mixture is smooth, then divide between the prepared tins.
Bake in the preheated oven for about 25-30 minutes or until the center of each cake springs back when lightly touched.
Leave the sponge cake to cool slightly in the tins before turning them out and transferring to a wire rack to cool completely.
Remove the baking paper and place one sponge cake on a serving plate. Frost it with the non dairy cream filled with reduced-sugar spread and place the other sponge on top.