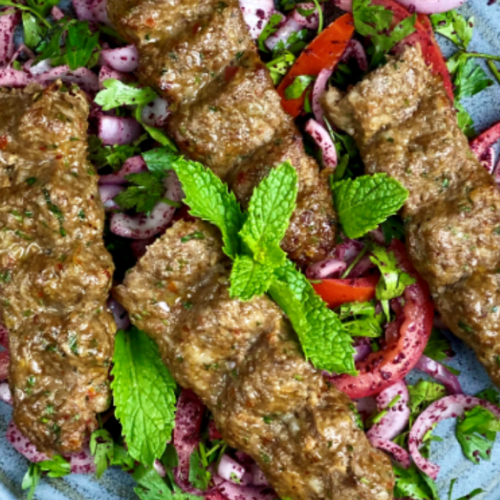 Grilled Kofta
Notes
Ingredients
1 kilo of beef and lamb or anything you like
150 grams of lamb fat
Half a cup of chopped parsley
1 medium tomato seedless
Quarter of a teaspoon of ground black pepper
¼ teaspoon ground white pepper
Half a teaspoon of crushed sweet pepper
Quarter teaspoon ground cinnamon salt to taste
1 table spoon paprika paste optional
Directions
Combine all items and mixed well. And put into meat machine mincer.
Let it rest in the fridge for couple of hours or overnight.
Shape it as you like on shish or finger shape.
Grill it over charcoal for better result, or inside the over on 200 C temperature.
Serve it hot with parsley salad hummus and bread.