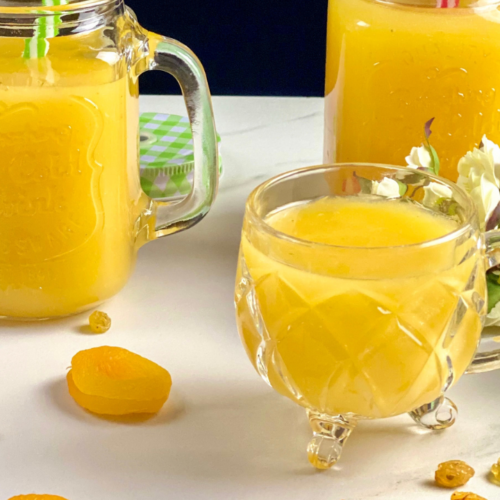 Qamar Eldin Drink
Notes
Ingredients:
Qamar Eldin paste- 200gm
Raisins- 100gm
Orange blossom water- 50gm
Three quarters of a cup of sugar or 1 cup
5 liters to 2 liters of water
Note: I soak the raisins with the qamar Eldin paste for 12 hours using half of the amount of water.
Directions:
Blend soaked raisins and Qamar Eldin paste with an upright blender, add sugar and blossom water and the rest of the water  then pour into a pitcher after straining it.
Serve it cold.